Aftermarket Brands: Choice and Value
If you're like 80% of U.S. consumers of office supplies such as ink and toner cartridges, then you're buying OEM brand cartridges. There's little doubt you're enjoying high-quality results from your buying decisions – however, you're paying a heavy price for these decisions. We understand you may be nervous switching from a known OEM brand to a generic brand you've never previously heard of. So, by joining our platform, you have access to well-known aftermarket brands such as Kodak, IBM and Xerox. We'll present these as options when we make our proposal to you. You'll be able to see the cost of the OEM option, the cost of a global aftermarket brand option, and the cost of a generic option. We'll even mix and match for you down to individual printing devices. You'll be empowered to make an informed decision and you'll be empowered to save money without taking risks you'd otherwise be uncomfortable with.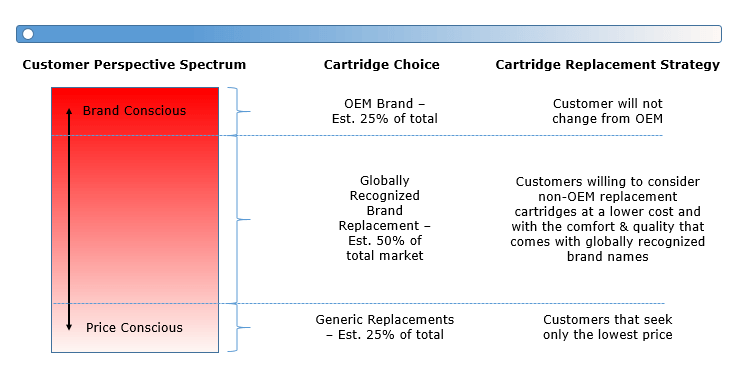 Some businesses will only ever purchase original brand cartridges. However, many businesses are open to considering high-quality aftermarket alternatives – particularly when they're backed by some of the finest and most instantly recognized global brands. Which category do you fit into? Perhaps you don't fit into one or the other and you have different requirements for different devices. Maybe the CEO isn't open to aftermarket cartridges for the printer that's used for his needs but he's less concerned about printers in the warehouse or accounting departments. No problem – with our Ink Management Technology we can map cartridges to specific printing devices.
Let's take a look at a few of the powerful aftermarket brands.
IBM – the value-added alternative. IBM brand imaging supplies offer customers high value and quality alternative to expensive OEM cartridges. IBM's worldwide partner is The Turbon Group, one of the leading manufacturers of Compatible Cartridges. The products are manufactured by The Turbon Group in their various global facilities. The IBM brand is among the most recognized and valuable brands in the world and represents:
Dependable – Trustworthy – Leadership – Helping Customers Succeed – Safe and Reliable Choice

Total Performance Warranty.
Put Xerox quality into your printer and get the triple benefit of our Total Performance Warranty:
OEM Quality—Xerox warrants this product to be free from defects in materials and workmanship for the life of the cartridge.
Lifetime Performance—Xerox doesn't just stand behind every cartridge, but every print, too. Your last print should look as good as your first. If not, Xerox will replace the cartridge to ensure that you are satisfied.
No-Risk to Your Printer Warranty—When you choose a Xerox brand cartridge for your printer, there is no risk to your printer OEM guarantee. If our cartridge is traced to any printer damage, Xerox will pay your repair costs.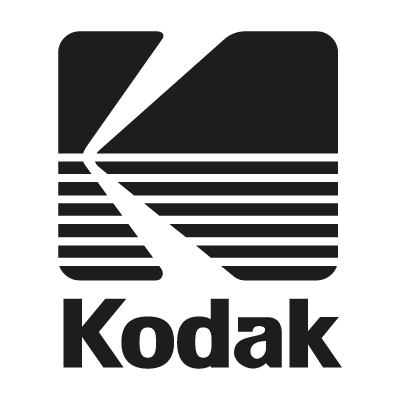 Bringing your pages to life
Nobody wants to compromise. And with Kodak proprietary pigment ink technology, you don't have to. You get the vibrancy of dye-based inks and the longevity of pigment-based inks - all at an affordable price. The ink is water-resistant and dries instantly. Bottom line - saving money on ink doesn't mean compromising on quality.

PRODUCTS THAT WORK WELL WITH OTHERS
From imaging supplies to essential tech accessories, Innovera® provides customers with the right product, for the right machine and at the right price. With Innovera® you know you are getting great savings on quality products that are as good for the planet as they are for your office.
Including:
Over 600 of the most popular ink and toner cartridges—quality tested, compatible with big-brand equipment and remanufactured to conserve resources 200 computer accessories such as mice, storage devices & cleaning supplies. Save money without cutting corners on quality. Choose Innovera® for supreme value you can have confidence in.

ADVANCED COLOR TECHNOLOGIES®
Not all color cartridges are created equal. With our proprietary components and multiple patented technologies, the MSE brand is manufactured to the highest quality of replacement color toner cartridges available in the market.
Advanced Color Technologies® is part of the MSE brands Intelligent Re-Engineering approach, which is the creation of a new benchmark for quality. It is an evolution beyond traditional re-manufacturing and stands side by side with the OEM brands.
After benchmarking the OEM, proprietary production and ACT production processes are created, extensive quality control (QC) methodologies and post-production audit protocols. The end result of these procedures is the market's best product and the best alternative to the OEM.
Our engineering and technologies are the reasons MSE brand color toner cartridges have been voted the industry's best quality – year after year!