Why are Testimonials so Important for a Local Business?

As the operator of almost every small business will attest, it's not easy to grow a business in the face of ever-increasing threats from larger competitors. Competitors who relentlessly leverage their scale and their technology to win their customers away.
Most small business operators would probably probably agree that, in their efforts to defend their business, the role their website must play has become increasingly important.
In order to help accomplish this, it has become vital for business owners to optimize their sites for appearance in search results.
This goal can at least be partially accomplished by regularly publishing content designed to win the trust of potential buyers in their journey toward becoming a new customer.
Regretfully, as most know, it's not just one or two items that must be optimized for a website to stand out within the vast playing field of one-billion plus sites. Overall, there are dozens of items that must be dealt with and maintained for a website to fulfill its potential as a valuable business asset.
This article focuses on the key topic of testimonials which should be at the forefront of an owners daily activities. It's a topic that requires little to no technical skills but one that's guaranteed to help in terms of achieving the goal for:
Regularly updating website content and;
Providing useful material that visitors absorb during their journey toward potentially becoming customers.
Testimonials
Google and other search engines elevate sites in search results that have frequent content updates. Posting a regular stream of customer testimonials is one way to achieve this goal.
Furthermore, executing this strategy leads to a virtuous cycle because, not only do testimonials help keep a site "fresh", they also serve to provide visitors with material that builds a sense of trust and credibility, thereby helping to establish "social proof" of a business and its management team.
Think about occasions when you may have been asked for a testimonial and how that made you feel. It's likely it increased your "emotional" bond with the business or person the testimonial was provided for. Now think about this same point from a customer's perspective. You want a customer to increase its "emotional" bond with your business so, soliciting testimonials becomes an effective way to achieve that goal.
Once a customer has taken the step of providing a testimonial they become more likely to recommend your business to others and, by word of mouth, your brand becomes promoted.
Furthermore, as an alternative to constantly promoting sales pitches on social media, testimonial messages are a positive endorsement of a business, messages which can then be amplified via popular social media platforms that an audience is more likely to engage with.
Testimonials, like Frequently Asked Questions (FAQ's) provide great ideas for future blog posts that can then also serve to boost search results. Testimonials and reviews on third-party websites also boost search engine optimization (SEO) so, the more that are publicized, the better the search results that will follow.
Testimonials must be thought of in the context of the ongoing and rapid changes in buyer behavior. Today, over 70% of buyer's perform online research before they will ever engage with a business as a potential supplier. The buyer's research is conducted in the form of a search term on Google or Bing or other popular search engines.
To benefit from these searches a website;
1. Must have content that's relevant to that of a buyer of your value proposition is likely to be searching for.
2. Must have sufficient trust and authority, as recognized by the popular search engines, to show up in the search results.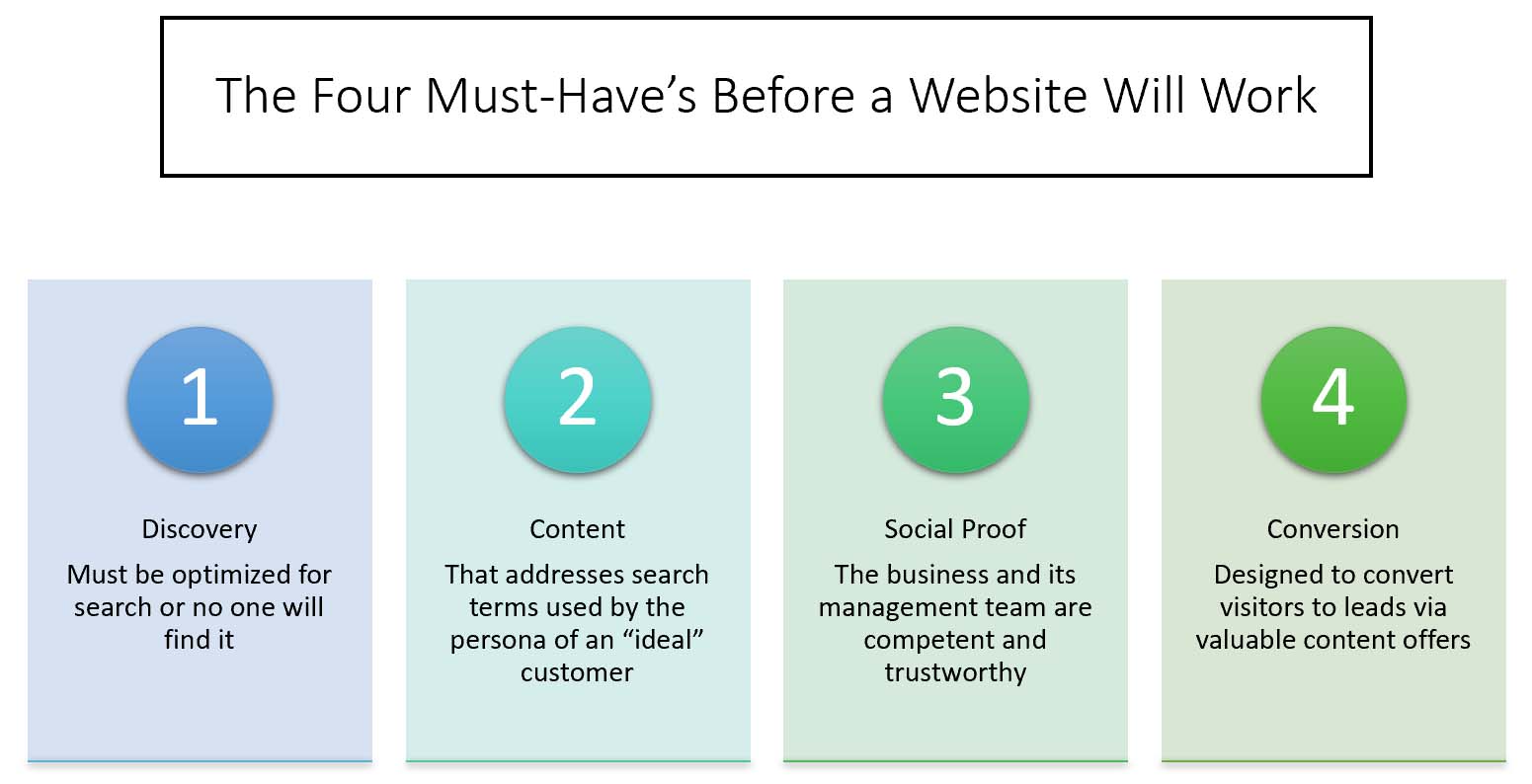 High-quality content is a key piece of the puzzle because, over time, search engines reward sites that are consistently updated with higher placings in search results. Of course, it's more likely a potential buyer will find a site when it places higher in search results.
Once a potential buyer finds a site that addresses his or her research then, sites that also display a suite of customer testimonials, will serve to increase the confidence and trust of a potential buyer.
This process helps to "qualify" a business as being a potentially viable solution to the researchers problem and, once this qualification has taken place, it become more likely the buyer will engage in a direct discussion about his or her needs.
Conclusions:
Customer acquisition and customer retention are vital for business survival and, with rapidly changing buyer behavior and overwhelming trends for conducting online research prior to directly engaging with a business, it becomes obvious that a small business must;
Provide the type of content its ideal customer is searching for and;
Elevate the ranking of its website in search results.
Publishing customer testimonials can be an effective source of content that not only starts to help elevate a website in search results but also helps to provide additional evidence of trustworthiness, thereby serving to build "social proof" which can then help to improve the rate of conversions from visit to lead to customer.